QIC-WD Child Welfare Workforce Analytics Institute 2.0 Request for Applications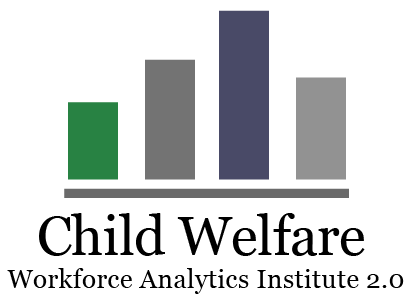 The QIC-WD is seeking 5 to 8 public and tribal child welfare agencies that are interested in committing to participation in our second short-term Child Welfare Workforce Analytics Institute 2.0 (the Institute 2.0). The Institute 2.0 aims to achieve the following goals:
Inspire and motivate child welfare and Human Resource (HR) leaders to work together to use data analytics to address child welfare workforce challenges and opportunities
Initiate and strengthen connections between child welfare and HR leaders to meet the challenges during these unprecedented times
Build awareness, knowledge, and/or understanding around data analytics, with a special emphasis on how data can be used to address questions about race equity in the workforce
Support agencies to initiate plans to use HR data to address child welfare workforce challenges
 
Capitalizing on workforce data allows agencies to answer questions such as:
Which recruiting methods or sources lead to the most qualified candidates? Which ones are most effective at finding candidates who are more likely to stay with the agency?
How do candidates' previous experience or educational background relate to subsequent job performance? Is there potential bias in the hiring process?
What is the racial and ethnic diversity of your applicant pool? What is the racial and ethnic diversity of your workforce? How do these compare? Does turnover vary by race or ethnicity? Does your workforce reflect the diversity of the children and families your agency serves?
What is the internal turnover rate? What is the involuntary turnover rate?
What factors predict whether someone will stay or leave?
Is a new program effective at improving workforce outcomes?
Selected agencies will participate in multiple webinars and attend a virtual workshop. They will also work with one or more QIC-WD representatives to receive coaching and individualized support as the agency team prepares for the workshop and develops an action plan to improve an aspect of their workforce data analytics capacity and practice.
Applications due by January 21, 2022