Recently, QIC-WD team members conducted a national webinar, Coping in the Time of COVID: Evidence-Informed Strategies to Support YOU & the Child Welfare Workforce, to break down the research on pandemics and coping strategies into useful tips for frontline workers, supervisors, managers, parents, and child welfare administrators who want to support themselves and the workforce during the COVID-19 pandemic.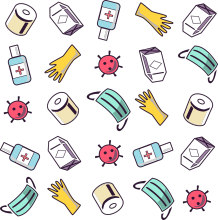 Recent Blog and News Updates
Our Mission
The Quality Improvement Center for Workforce Development (QIC-WD) is dedicated to understanding how to improve child workforce outcomes. Ultimately, improvements in workforce outcomes can lead to enhanced child and family outcomes for state and tribal child welfare systems.