Secondary traumatic stress (STS) can mimic symptoms of post-traumatic stress disorder (PTSD). Two QIC-WD sites worked to address STS in the child welfare workforce. This video highlights some of the coping tools they used and how it made a difference in their personal and professional lives.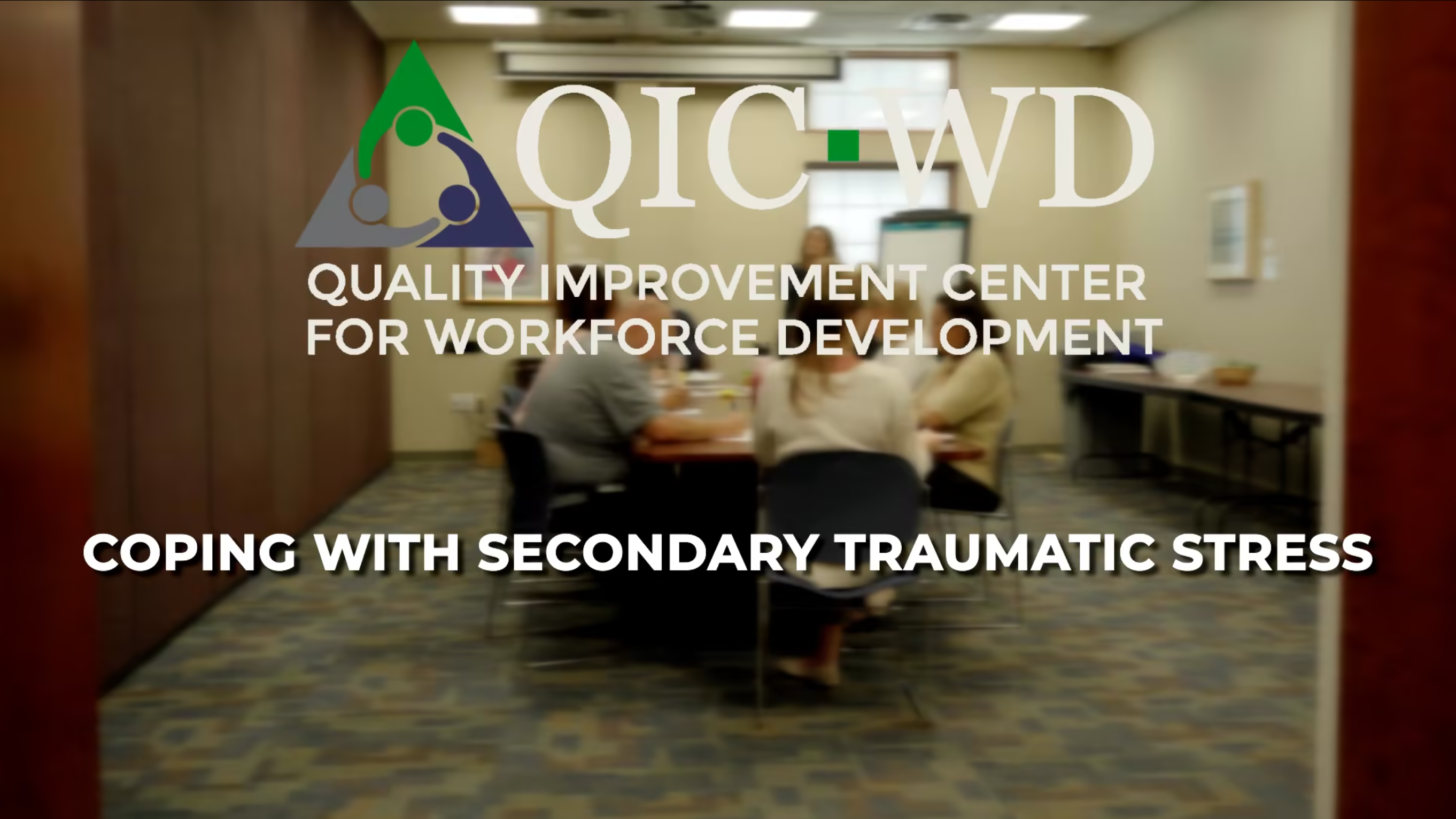 Recent Blog and News Updates
Twitter
@QICWD / 8 hours 26 min ago
Interested in learning more about Virginia's case-supportive technology intervention? This page contains an overvie… https://t.co/O6Tn4OGg51

@QICWD / 11 hours 26 min ago
Put together your team for our Child Welfare Workforce Analytics Institute 2.0. Applications are due December 15. https://t.co/I2n8rMRVqa

@QICWD / 1 day 8 hours ago
Our Child Welfare Workforce Analytics Institute 2.0 is for teams of child welfare and HR professionals. It includes… https://t.co/1K6PRsCY6H
Our Mission
The Quality Improvement Center for Workforce Development (QIC-WD) is dedicated to understanding how to improve child workforce outcomes. Ultimately, improvements in workforce outcomes can lead to enhanced child and family outcomes for state and tribal child welfare systems.