We're creating a series of tools/resources to share what our team and sites have learned about delivering workforce interventions. We're seeking your input on how best to package that information.
Please share your thoughts by participating in our 5-question survey.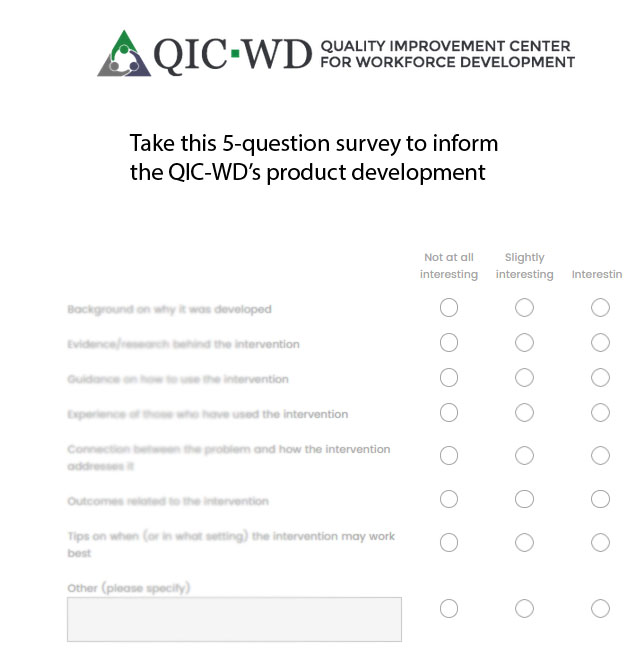 Recent Blog and News Updates
Our Mission
The Quality Improvement Center for Workforce Development (QIC-WD) is dedicated to understanding how to improve child workforce outcomes. Ultimately, improvements in workforce outcomes can lead to enhanced child and family outcomes for state and tribal child welfare systems.