We're creating a series of tools/resources to share what our team and sites have learned about delivering workforce interventions. We're seeking your input on how best to package that information.
Please share your thoughts by participating in our 5-question survey.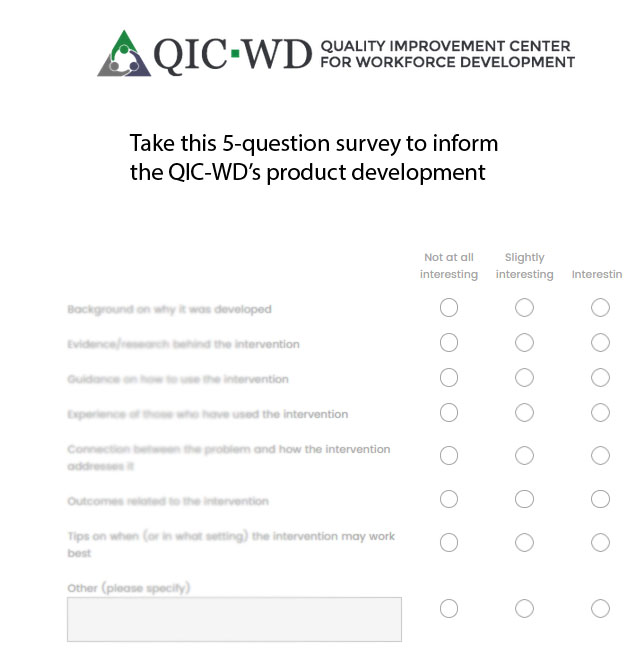 Recent Blog and News Updates
Twitter
@QICWD / 1 day 5 hours ago
@OKDHS's new selection process includes a manual with screenshots and detailed instructions, and the QIC-WD team is… https://t.co/PjfQFuYq1P

@QICWD / 4 days 5 hours ago
It is Domestic Violence awareness month. According to RCDV:CPC, researchers have estimated that between 3.3 million… https://t.co/lHn1KSH2Na

@QICWD / 5 days 4 hours ago
The QIC-WD sites are meeting virtually again today to talk about evaluation and sustainability of their workforce i… https://t.co/vNA7kyqLXi
Our Mission
The Quality Improvement Center for Workforce Development (QIC-WD) is dedicated to understanding how to improve child workforce outcomes. Ultimately, improvements in workforce outcomes can lead to enhanced child and family outcomes for state and tribal child welfare systems.