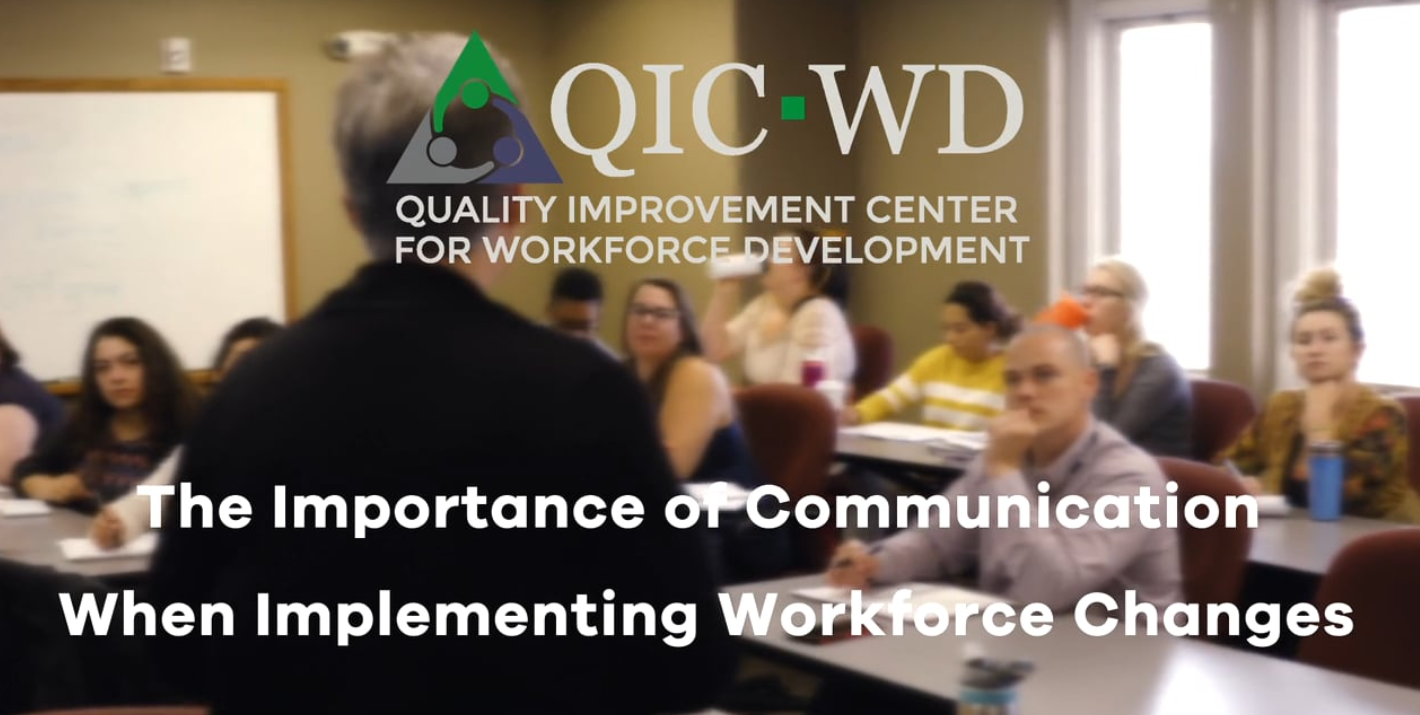 "Communication is the key to success…" Listen to QIC-WD site representatives from Washington, Louisiana, Virginia, and Milwaukee, WI talk about the strategies they used to introduce and support a workforce initiative in their child welfare agency.
Recent Blog and News Updates
Twitter
@QICWD / 1 day 10 hours ago
Do you use videos as a training tool to record situations and provide feedback? This Umbrella Summary highlights wh… https://t.co/m3Bejqz6bj

@QICWD / 2 days 10 hours ago
Check out this article from @Forbes - Why Employers Should Pay Attention To Their Employees' Mental Health https://t.co/plJg0xM20N

@QICWD / 3 days 10 hours ago
Today our evaluation team will present Child Welfare Workforce Intervention Research: Preliminary Results from the… https://t.co/OLExfFSHgT
Our Mission
The Quality Improvement Center for Workforce Development (QIC-WD) is dedicated to understanding how to improve child workforce outcomes. Ultimately, improvements in workforce outcomes can lead to enhanced child and family outcomes for state and tribal child welfare systems.