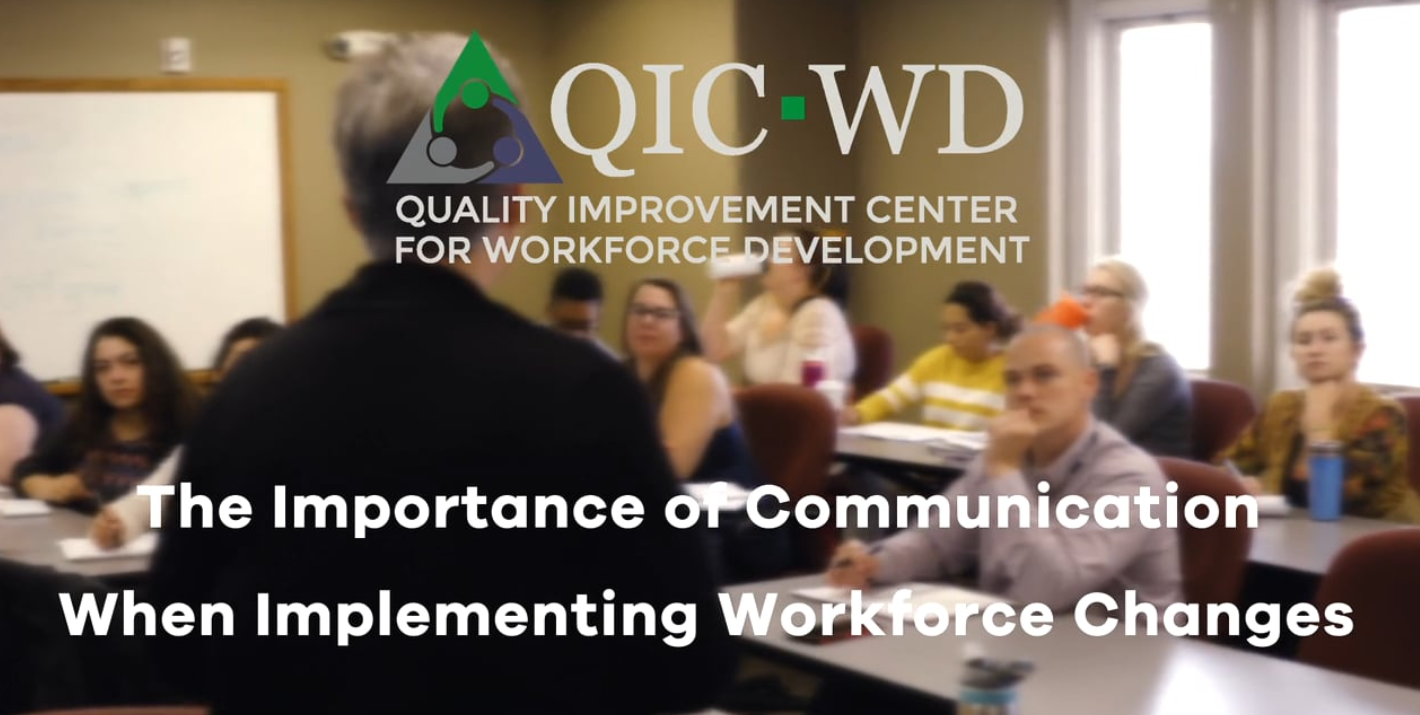 "Communication is the key to success…" Listen to QIC-WD site representatives from Washington, Louisiana, Virginia, and Milwaukee, WI talk about the strategies they used to introduce and support a workforce initiative in their child welfare agency.
Recent Blog and News Updates
Twitter
@QICWD / 7 hours 2 min ago
In evaluating any intervention's success or challenges, it's important to examine how staff and organizational char… https://t.co/Ok37l2dNYg

@QICWD / 1 day 7 hours ago
We are in Oklahoma filming interviews with those involved in the revised employee selection process. https://t.co/WgjDp4pc7m

@QICWD / 4 days 7 hours ago
Initial interview results with field staff in Washington State reveal a range of positive experiences and valuing o… https://t.co/BRI0ML4Zom
Our Mission
The Quality Improvement Center for Workforce Development (QIC-WD) is dedicated to understanding how to improve child workforce outcomes. Ultimately, improvements in workforce outcomes can lead to enhanced child and family outcomes for state and tribal child welfare systems.