The Washington Department of Children, Youth and Families is implementing telework to strengthen their child welfare workforce. This video highlights their early experience with implementation from the perspective of workers, supervisors, and administrators.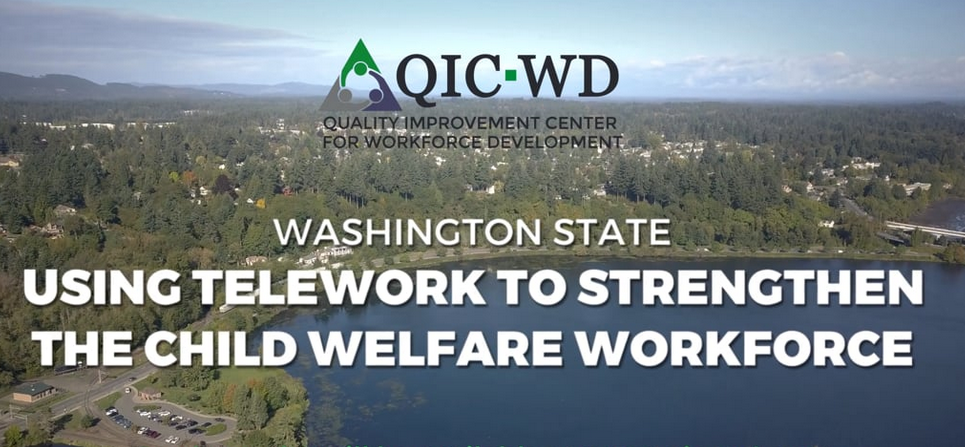 Recent Blog and News Updates
Our Mission
The Quality Improvement Center for Workforce Development (QIC-WD) is dedicated to understanding how to improve child workforce outcomes. Ultimately, improvements in workforce outcomes can lead to enhanced child and family outcomes for state and tribal child welfare systems.