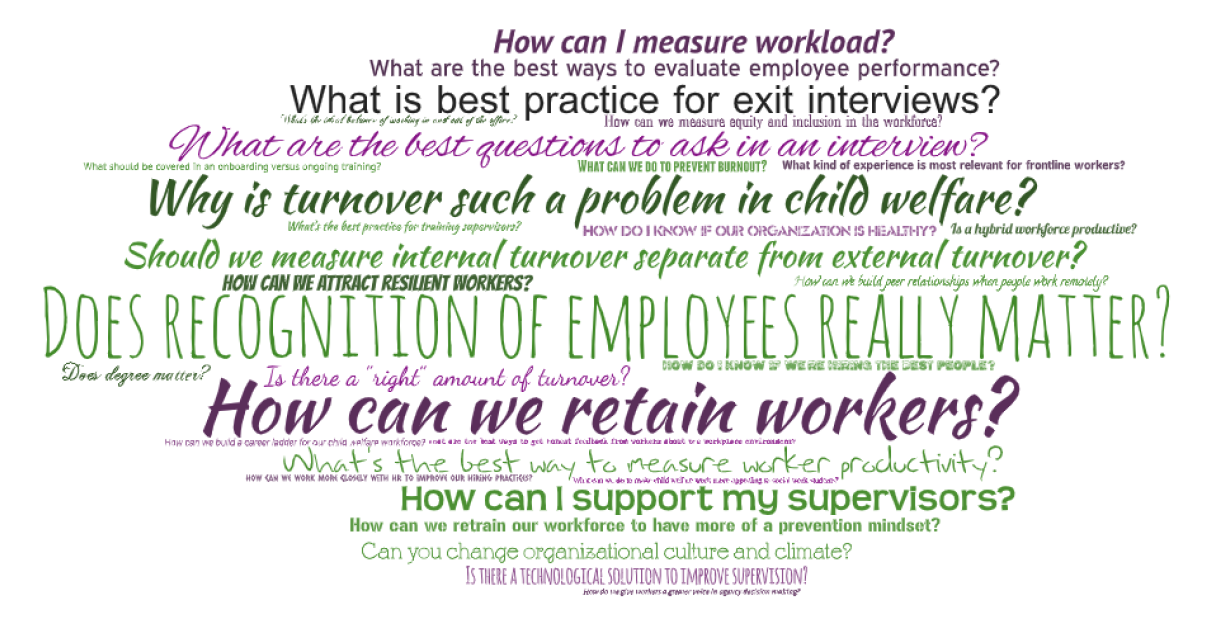 If you had a workforce expert available to answer any question you have about the child welfare workforce, what would you ask? We are launching a webinar series to provide evidence-informed responses to your pressing workforce questions.
Our team knows that public child welfare agencies have numerous workforce needs and questions, and that there are limited avenues for receiving expert assistance on child welfare workforce issues. The goal of these webinars is to solicit questions from the field and provide  responses to common workforce issues to webinar participants. Furthermore, we will work to connect people to relevant resources developed by the QIC-WD and other Children's Bureau providers.
From selection to retention, we encourage you to submit your questions here.
Continue to check back for a list of webinar dates and topics.