We want to answer your child welfare workforce questions! Submit questions now to inform our webinar series that draws from the research and our team's experience working directly with agencies all over the country.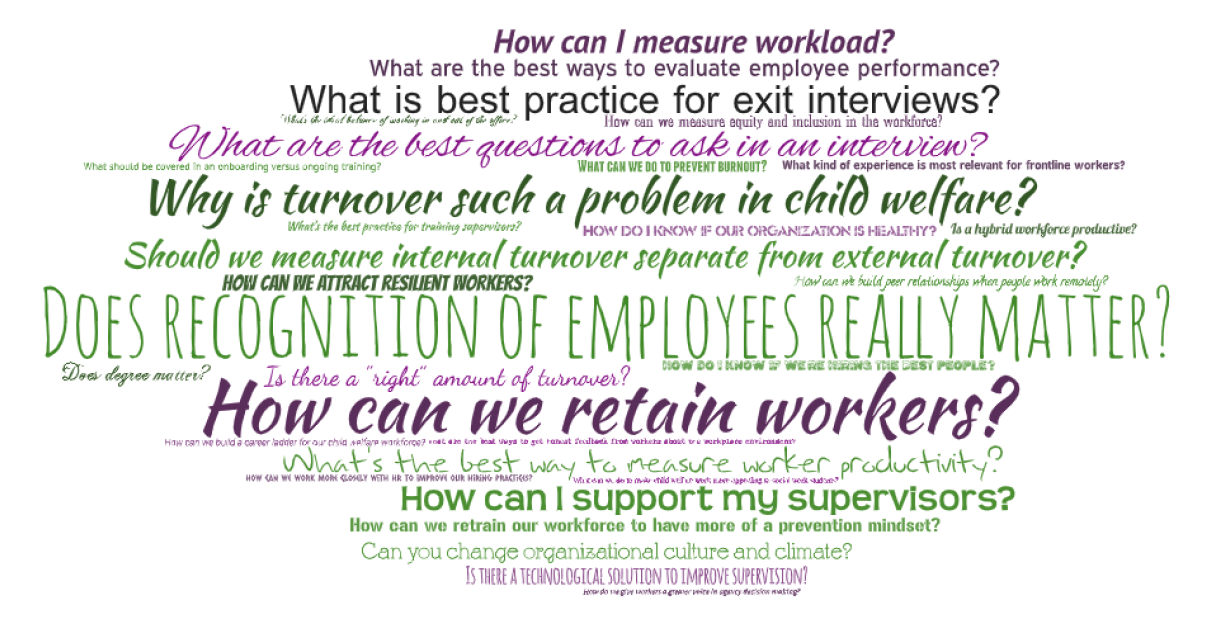 Recent Blog and News Updates
Our Mission
The Quality Improvement Center for Workforce Development (QIC-WD) is dedicated to understanding how to improve child workforce outcomes. Ultimately, improvements in workforce outcomes can lead to enhanced child and family outcomes for state and tribal child welfare systems.