Coach Ohio - The View from the Site Implementation Manager
Posted on
February 18, 2020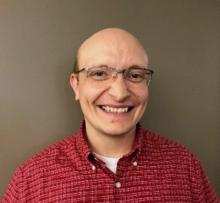 Vincent Ciola:
I am the Site Implementation Manager in Ohio for our QIC-WD initiative, Coach Ohio, and work for the Ohio Department of Job and Family Services.  Ohio is a county administered system, so I work with nine diverse counties on this project.  It has been inspiring to see the dedication to the child protection workforce in each of these different places.  I also work on Ohio's improvement plan for round three of the Child and Family Services Review (CFSR).  In that work, I focus on strategies to achieve comprehensive assessment and planning with all our families.  I've been intrigued by the obvious connection between the two initiatives.  A stable and thriving workforce is clearly vital to establishing safety and performing consistent risk assessments.  Likewise, having quality training and support can provide the workforce with the necessary sense of competence and confidence. 
I am acutely aware of the pressures facing supervisors and caseworkers on a daily basis.  Through this project we are introducing and supporting the concept that each individual has the ability to grow their own resilience and they play an important part in supporting the resilience of their colleagues. Building resilience among our workforce is very important to me.  As part of this project we are using the Resilience Alliance curriculum which provides much needed space and tools for self-care to anyone willing to accept the challenge.  The curriculum provides the opportunity to counter the seemingly constant onslaught of stress facing the average caseworker.  We are also addressing supportive supervision as part of our intervention. I think that providing supervisors with a coaching skillset and knowledge about how to develop a supervision style characterized by support and engagement is vital to our workforce. It's another counter to the potentially overwhelming pressures of the job.  
Beyond the direct benefit of the intervention, it is incredibly beneficial to be part of the research study.  Our QIC-WD evaluator offers unique insights into our workforce that I find remarkable. For example, when we were discussing strategies to address trauma and secondary traumatic stress the evaluator provided research about the negative impact of catharsis, which may seem counterintuitive to many.  Their knowledge and ability to translate research into practical material allowed our entire initiative to stay on course and make a research-informed decision.  Having a partner like this has proven to be an irreplaceable resource.​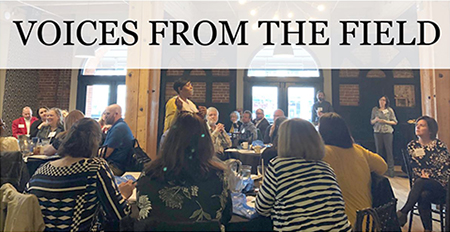 I believe that as each caseworker develops their resilience skillset and experiences supportive supervision, they are better equipped to handle the stress of this work. Furthermore, as more and more people adopt this approach, ​I think a culture of resilience and support will evolve across the counties involved in the project. I am very hopeful that this will contribute meaningfully to a stable workforce.  Most importantly, it all comes back to the fact that a stable and thriving workforce will provide the foundation for achieving safety, permanency, and well-being for the children we are serving.  This is the reason we are so passionate about this work and so thankful for the opportunity to be part of the work of the QIC-WD.