The Child Welfare Workforce Crisis – What We're Hearing from the Field
The Quality Improvement Center for Workforce Development (QIC-WD) and the National Child Welfare Workforce Institute (NCWWI) in collaboration with the Capacity Building Centers for States, Tribes, and Courts, recently worked with representatives of the Children's Bureau to listen to concerns of state child welfare and human resources (HR) leaders about the child welfare workforce. This blog post highlights what leaders (representing 29 states) described as their biggest concerns and what strategies agencies have put in place to reduce turnover and improve the applicant pool. We have also included links to information about evidence-informed efforts that could help jurisdictions address some of these concerns.
Most state representatives reported that turnover and the vacancy rate for frontline workers has increased since the start of the pandemic. When the state leaders had an opportunity to talk informally with one another they discussed the workforce issues that keep them up at night.  Some of the key themes (in no particular order) that emerged were:
The combination of high job expectations (often reflected as high qualifications) and low pay in the field of child welfare. Although this is not a new challenge, it's been exacerbated by the pandemic.
There are not enough staff to do quality work. And there are big challenges with recruiting and training new workers.
There is an extreme level of stress on supervisors which is resulting in unprecedented turnover among supervisors.
There are multiple systems (e.g., behavioral health, criminal justice) that are also having a workforce crisis and that has had a negative impact on the child welfare workforce.
Agencies want to have a culture that supports wellness and allows workers to focus on families, but it takes time to shift the organizational culture of an agency.
Agency leadership and elected officials often change and there is not an understanding of the dynamics of the child welfare system (or the needs of its workforce) making it difficult to get the political support and funding needed to support the workforce.
The pipeline of workers isn't what it used to be. There is low enrollment in social work programs and those coming out of schools of social work are more interested in working in the private sector, instead of the public sector.
The administrative expectations have overtaken the ability of the child welfare workforce to work directly (and successfully) with families. This is compounded by a variety of initiatives and reporting requirements placed on the workforce.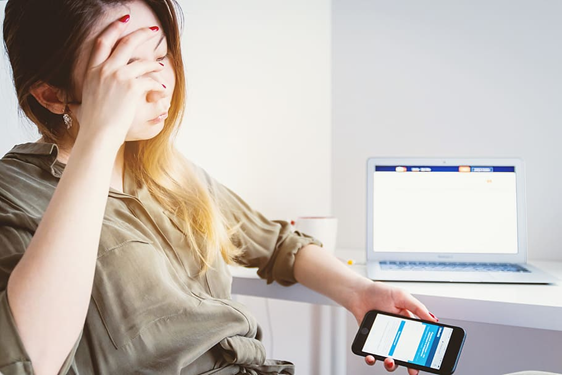 There are no quick fixes to these challenges and many of them are not new. However, the circumstances of the pandemic and "the great resignation" have increased the challenge of recruiting and retaining a child welfare workforce. State leaders reported that the stress of the job, low pay, and intensity of the cases have made it very difficult to keep workers and that the situation has been made worse because supervisors too are leaving the job. When supervisors leave, newer workers don't have the supports they need, and some workers are prematurely promoted into supervisory roles. In addition to these challenges within the existing workforce, leaders reported that the pipeline of new workers wasn't there. They indicated that fewer people were going into social work programs and of those, even fewer were interested in child welfare.  Many states reported that they had recently worked to increase the compensation for workers (and some have current requests into their state legislature). This included salary increases, paying for overtime, an increase in the starting rate of pay, hazardous duty pay, and on-call standby pay. Some states reported that the pay increases were effective, but some noted that these efforts need to be evaluated or paired with other strategies to have a long-term impact. Workforce research about compensation indicates that it is not always the actual pay but the perception of the pay (and benefits) relative to the job. Pay however, is expected to be an on-going concern because of the increased cost of living related to inflation and gas prices.
Other commonly reported strategies being used by states to help retrain (and attract) workers were related to flexibility and benefits. Strategies such as telework were less common prior to the pandemic, but were widely accepted during the pandemic, and are now being considered as a benefit or strategy to support work-life balance. Flexible work schedules and efforts enhance benefits such as access to child care, vacation time, retirement plans, and tuition reimbursement programs are also being used in many states to draw workers into child welfare.
Multiple state leaders also mentioned efforts to:
Provide additional supports and trainings for managers. There are many aspects of training that have been researched and can inform an agency's decision to implement a training. There are also strategies to support supervisors and provide coaching throughout the organization.
Actively work to create a positive and safe work environment. In one QIC-WD site they implemented ARC, an intervention designed to improve the organizational culture of the agency which included building psychological safety among workers.
Create workgroups or conduct listening sessions for the workforce and leaders to discuss retention issues.
Conduct a workforce assessment, including stay and exit interviews. We recently published a post about assessing your workforce needs to help guide leaders in understanding some of the underlying issues associated with turnover.
Implement different practice changes, such as on-call schedules and caseload standards. Another QIC-WD site redesigned the child welfare worker job and created prevention and permanency teams to support practice.
Institute self-care initiatives including building resiliency and offering therapy on-site. In two QIC-WD sites, states delivered interventions to address secondary traumatic stress and build resiliency among frontline workers.
Conversations also included the challenges to recruiting new workers. Similar to the top retention strategy, the most common recruitment strategy identified by state leaders was financial. Many states reported offering hiring bonuses for new workers and referral bonuses to current employees. Other states reported that they've revised their recruitment process, including strategies such as hiring recruiters, streamlining the process for filling vacancies, modifying minimum qualifications, partnering with schools and universities to recruit students, centralizing their hiring process, working to reduce the time it takes between application and offer, and piloting a process where candidates apply for one position rather than numerous positions. A few states have implemented new ways to advertise open positions by doing hiring fairs (both virtual and in-person), partnering with border states to collaborate on job postings, and adopting new social media strategies such as Instagram, LinkedIn, and Indeed. Nearly all states reported that they are waiting to see which strategies yield positive long-term results.